In satisfaction of 2012 purchases, this certificate verifies that wind generated electricity in the amount of 500 MWh was produced and delivered to the electric grids of the United States and further warrants that the Renewable Electricity Attributes to the extent such attributes exist or arise from and for such wind generated electricity have been or will be permanently retired on behalf of Broudy Printing Inc.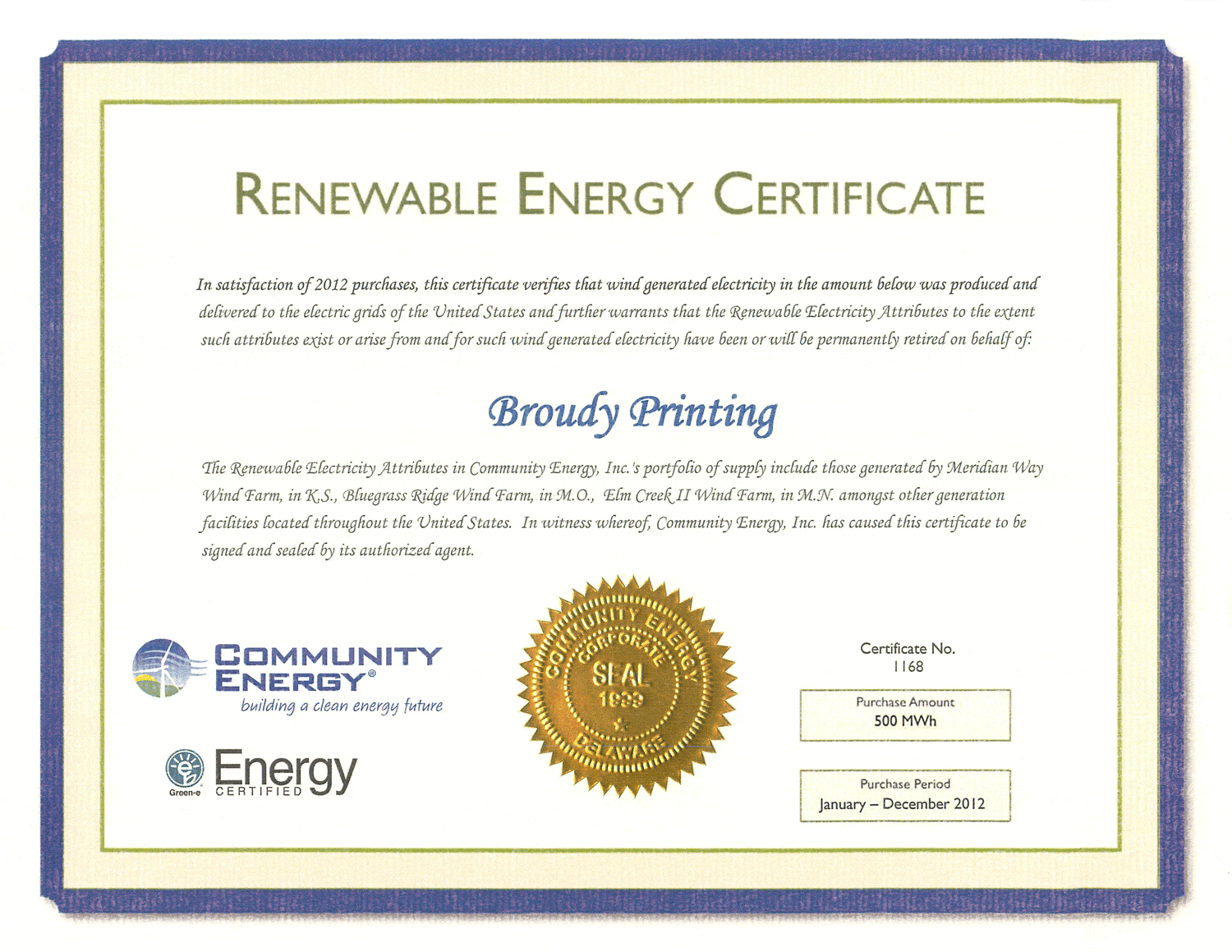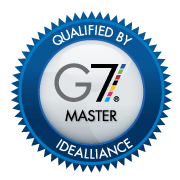 Broudy Printing is proud to announce our qualification as a G7™ Master Printer! The G7™ practice is a proof- to- print process developed by IDEAlliance, an established industry organization that works to develop, educate and validate advanced specifications, ISO 12647 print, standards and best practices in publishing and information technology.
We have always known that our environment is something to be treasured and preserved. As printers, we have felt a growing responsibility to care for our environment. Our customers have expressed their concern for the environment, looking for a method to show their customers a responsiveness to the need for conservation. To address this concern Broudy has earned the FSC® certification.
FSC® certified printed projects are run using papers that are independently certified to meet Forest Stewardship Council™ standards and produced by certified printing companies. The standards FSC® sets are to ensure the wood and pulp used in the production process are grown, harvested and manufactured to high environmental standards. All parts of the manufacturing process are audited to ensure adherence to these standards. If all of the standards are met, the projects can be considered FSC® certified and can bear the FSC label.
FSC® projects are produced in a tightly controlled system. Each part of the manufacturing process, from the forest through the printing company, is certified by independent certifying agencies. The FSC® label is a guarantee materials used in production come from from well-managed forests and/or other responsible sources.